TRAVELING EXHIBITION
Curated by Yeshiva University and Marisa Scheinfeld, The Borscht Belt: Revisiting the Remains of America's Jewish Vacationland is available as a traveling exhibition. The exhibition is ready to install and exists of thirty (25" x 35" in size) custom framed images including two re-photographic project (diptych) pieces and a large selection of Borscht Belt ephemera for display in a case. This exhibition is accompanied by text panels, docent materials and promotional postcards.
If you are affiliated with or know of a museum or gallery interested to host this traveling exhibition please email Marisa for details or for a traveling exhibition catalog.
For more information about the book that accompanies this traveling exhibition, visit its official website at www.borschtbeltbook.com. On October 4, 2016, a book of the entire series was released by Cornell University Press. Marisa is also available for book talks and signings.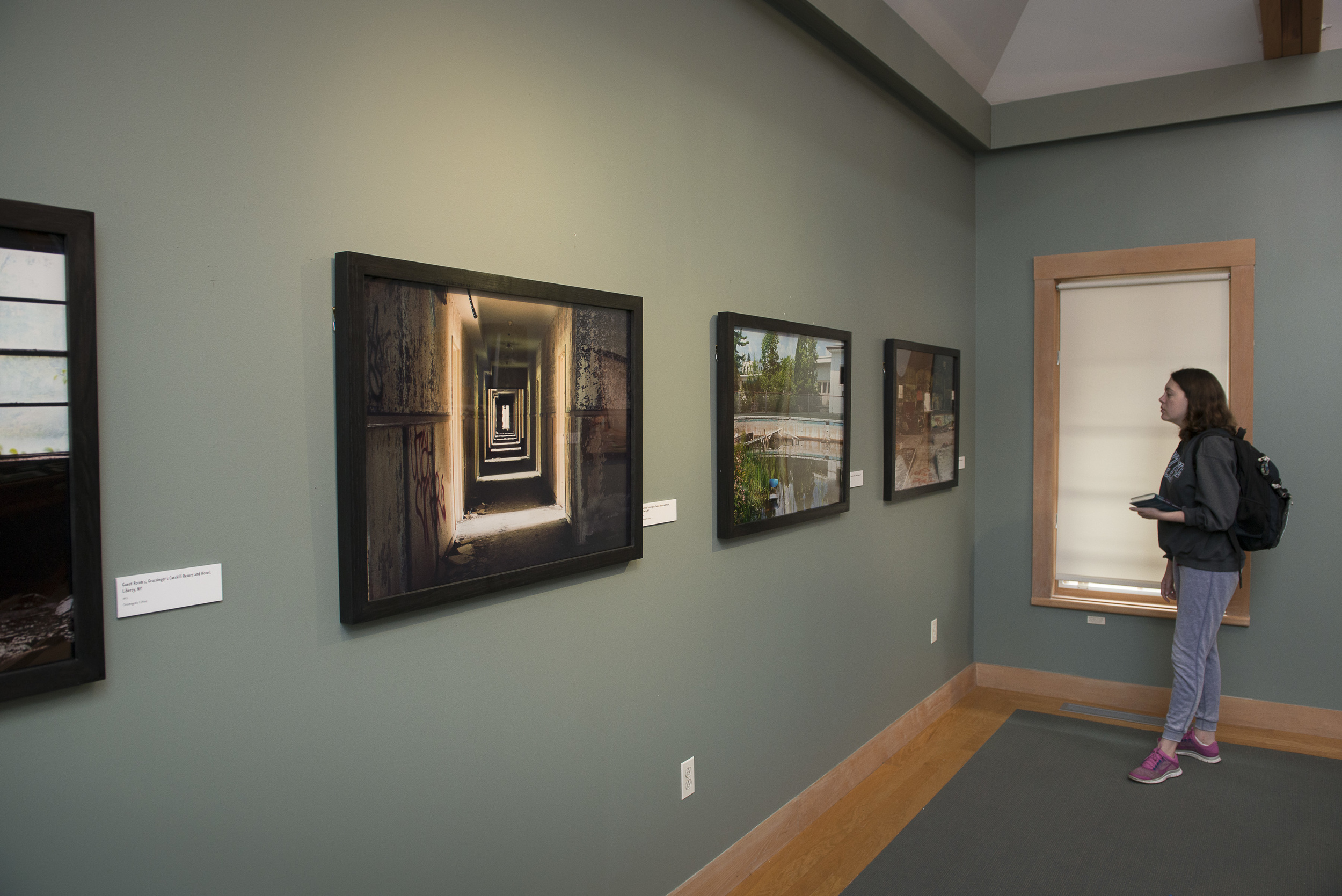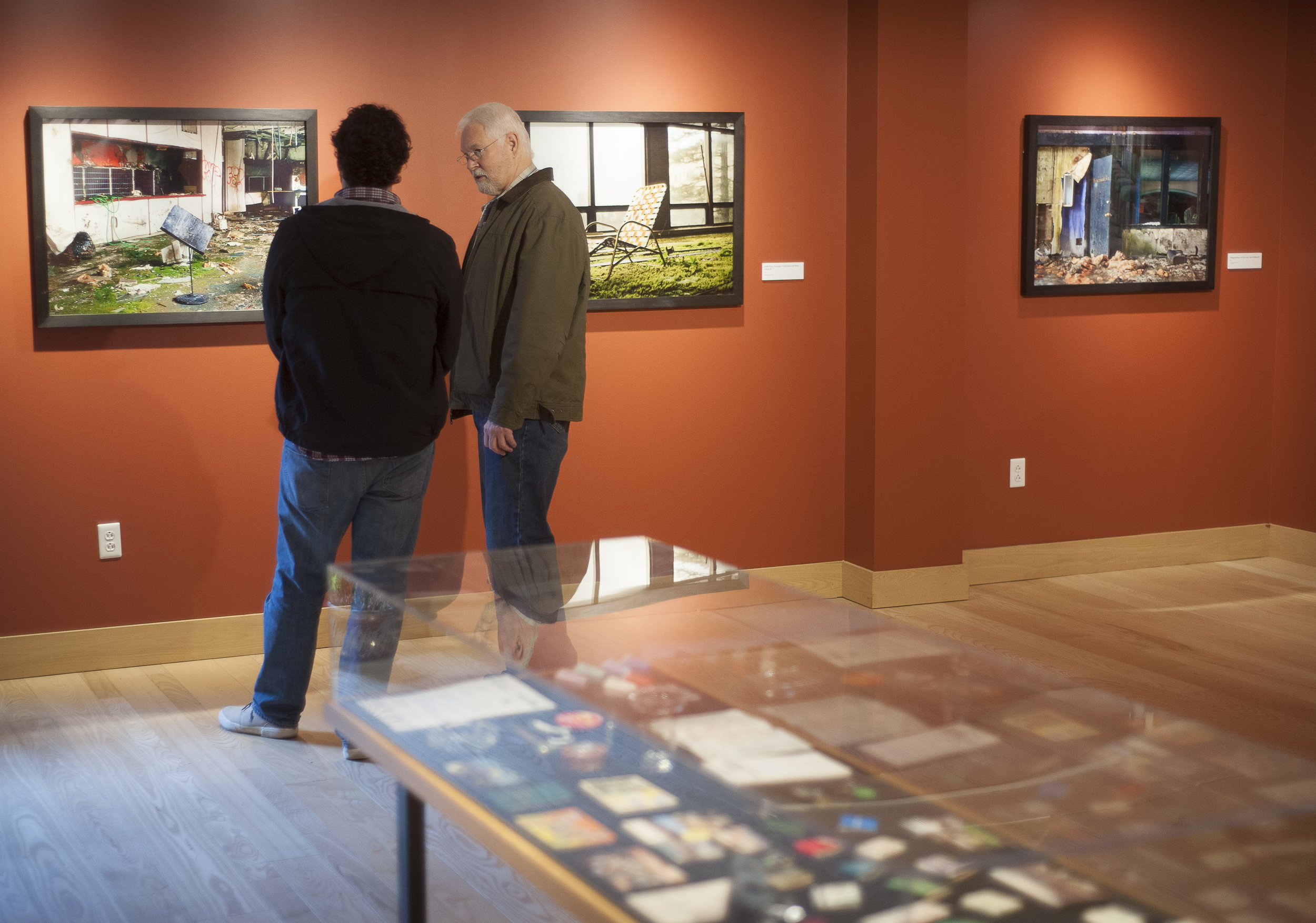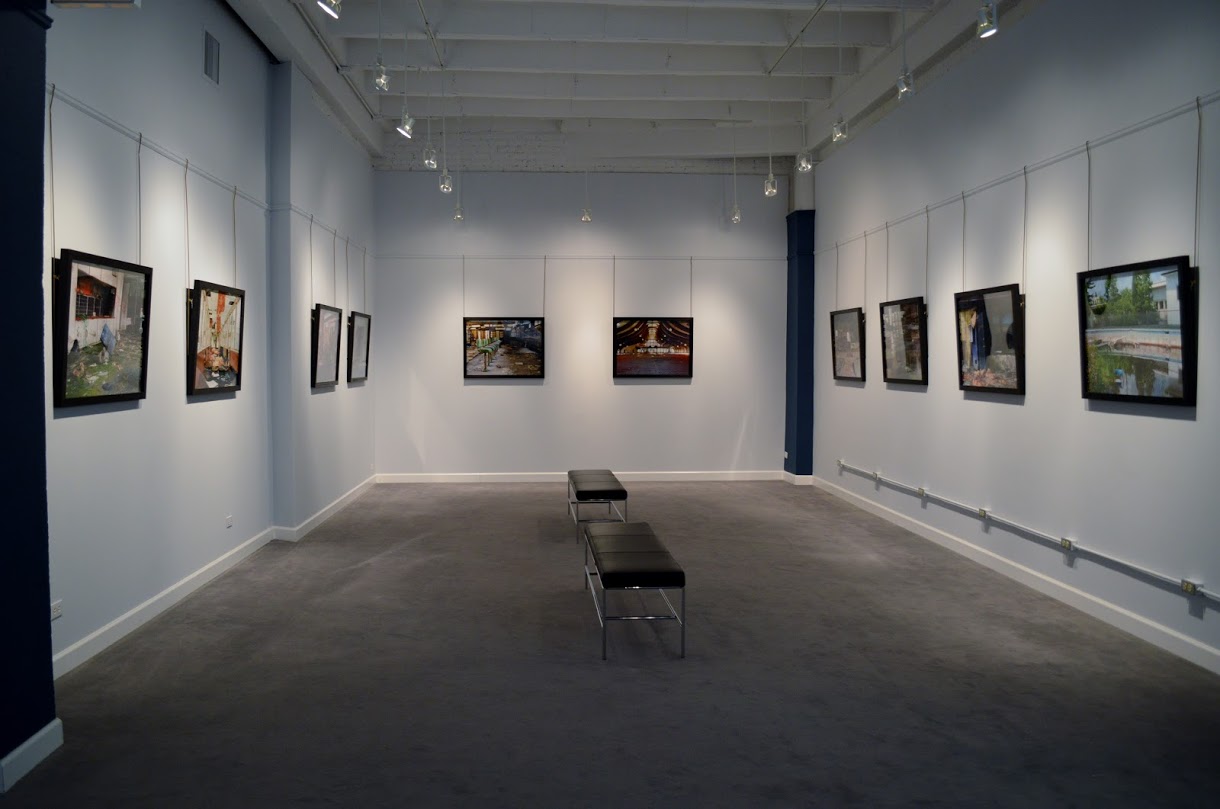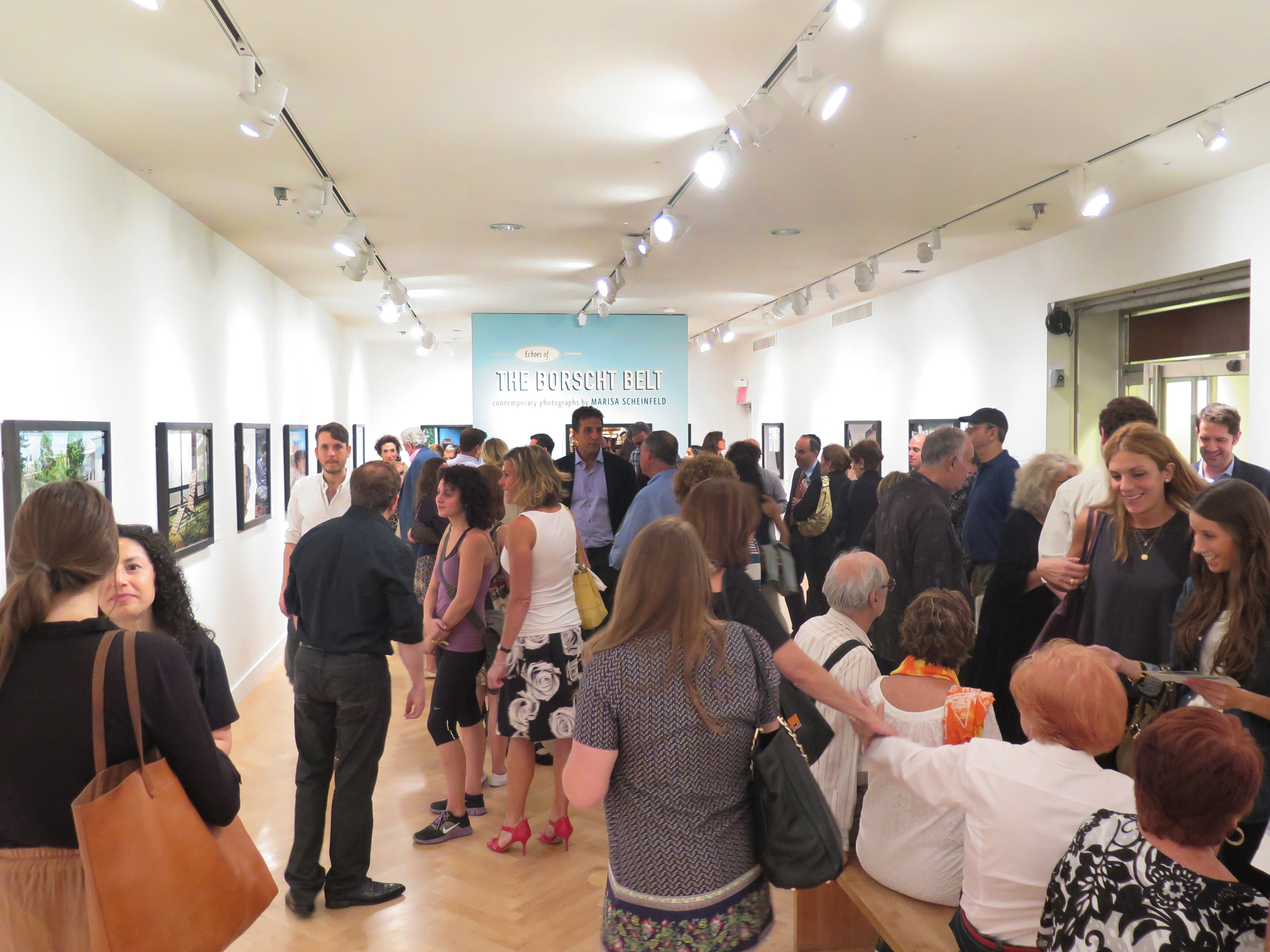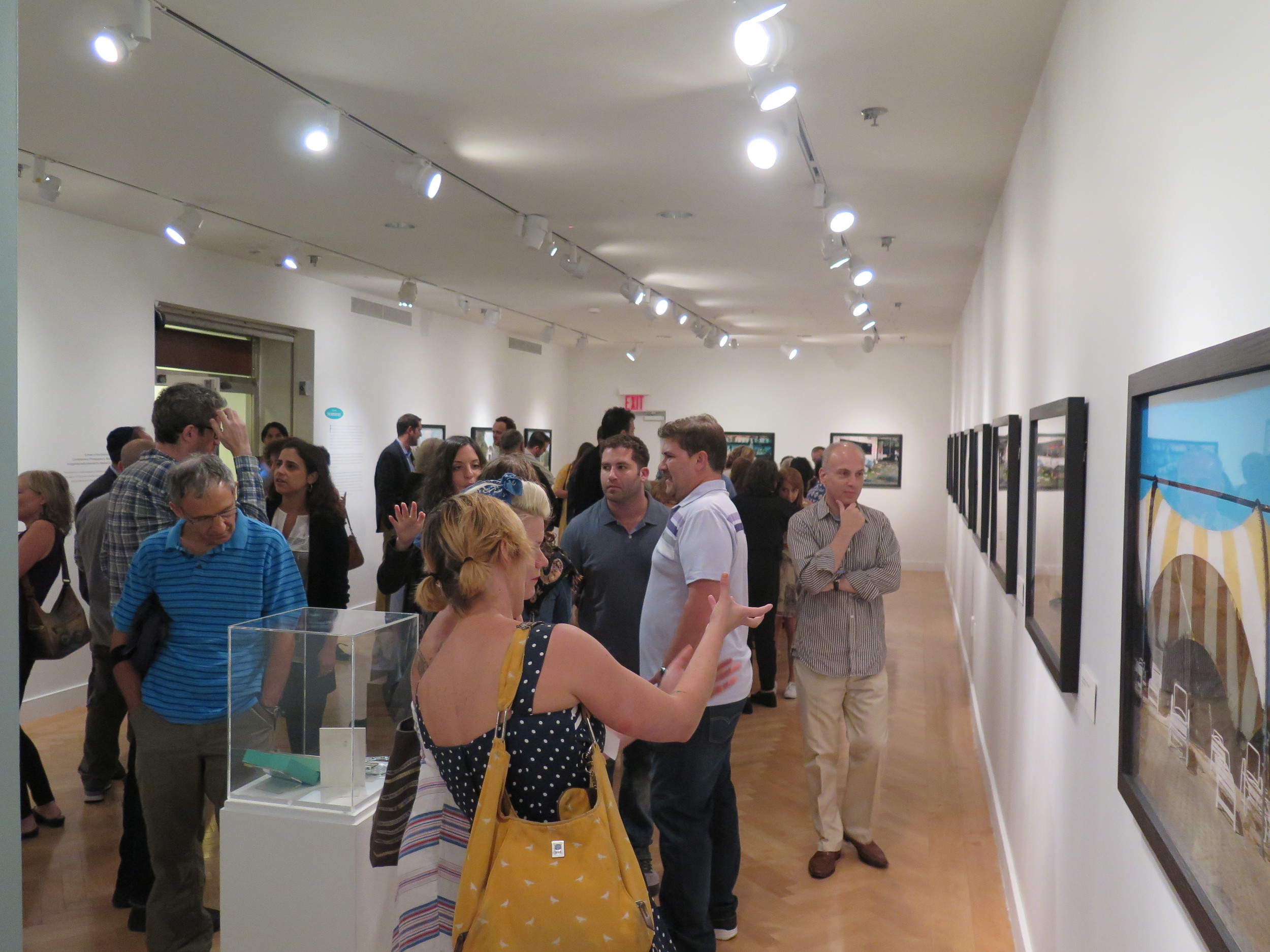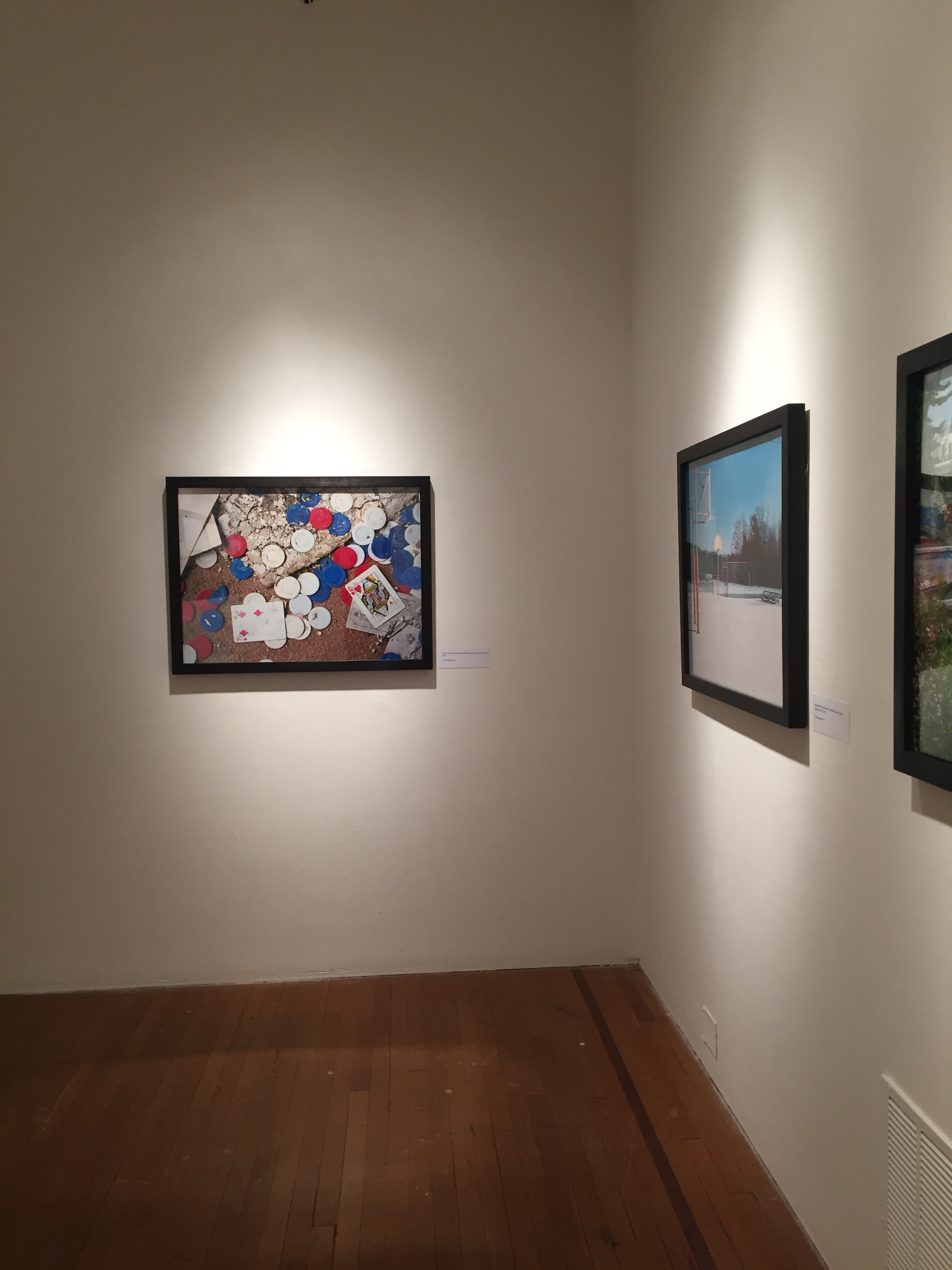 EXHIBITION REVIEWS
"These photographs portray an almost casual apocalypse. These images are affectionate without being nostalgic. The wreckage they show is almost lush with new growth. And while they really can't compete with history's vast iconography of ruin, their effect is unusual: The landscape of abandonment still retains signs of vitality — and we're aware of the remarkable impact that this vitality had on American popular culture."
- Edward Rothstein for The New York Times
"Her exhibit takes us claustrophobically close to the skeletal remains of the Catskills' golden age. The show is haunted by the detritus of what once was: the missing people, the abandoned activities, the desolate places that at one time buzzed with life. Hallways are bruised and broken, strewn with crumbling plaster and fallen insulation. Wires hang from ceilings, graffiti covers the walls, moss grows over floors and up stairs. In a guestroom at the Tamarack Lodge, a pale pink rotary phone sits on a bare mattress, the receiver off the hook. And yet Scheinfeld's photography shows that these broken hotels are very much alive."
- Abigail Jones for Newsweek.
UPCOMING EXHIBITIONS
Location to be announced, June 2020 - January 2021
EXHIBITION HISTORY
Gershman Y, Philadelphia, PA (8/11/2016 - 11/19/2016)
VENUES THAT HAVE HOSTED LECTURES, EVENTS OR THE EXHIBITION IN PART
Dorksy Museum of Art, SUNY New Paltz, New Paltz, NY
Medium Festival of Photography, San Diego, CA
92Y, New York, NY
State University at Albany, Albany, NY
One Grand Bookstore, Narrowsburg, NY
Tenement Museum, Tenement Talk: The Stories of Ruins, New York, NY
Archaeological Institute of America
The Jewish Museum of Maryland, Baltimore, MD
JCC Mid-Westchester, Scarsdale, NY
Catskill Center, Arkville, NY
Athenaeum Music and Arts Library, La Jolla, CA
Ben Uri Gallery at The London Jewish Museum of Art, London, UK
Limmud NY 2016 Conference, Stamford, CT
The 12th Annual Catskills Preservation and History Conference, Liberty, NY
Shimon and Sara Birnbaum Jewish Community Center, Bridgewater, NJ
Cragsmoor Historical Society, Cragsmoor, NY
Katonah Library, Katonah, NY
The Golden Notebook, Woodstock, NY
JCC of Greater New Haven, Woodbridge, CT
JCC Rockland, West Nyack, NY
Mandel JCC, Boynton Beach, FL
East Meadow Public Library, East Meadow, NY